Annual Report on Giving
Health Care Heroes

Our Students Learn to Make a Difference
In the face of need, our students learn to spring to action. You might call it the call of a hero. To us they're our students, carrying forth the mission to heal and treat patients and communities with humanism and to enhance the quality of life.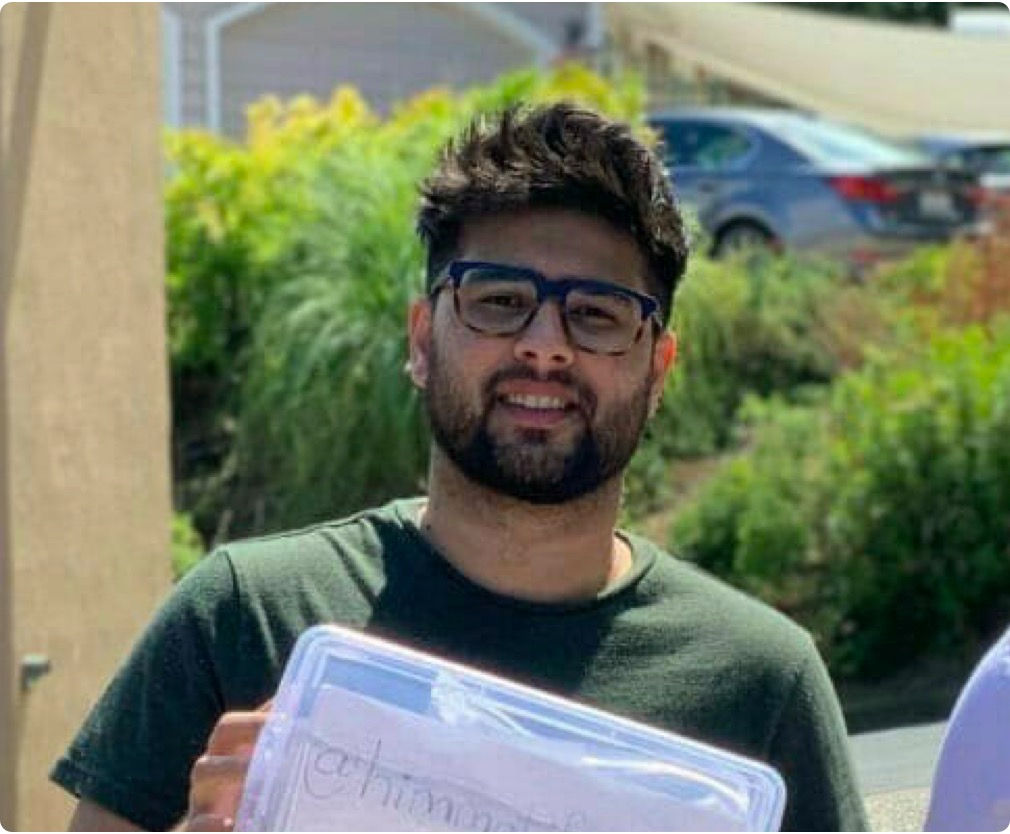 Student Hero
Farhan Himmati
Fourth-year College of Osteopathic Medicine of the Pacific student Farhan Himmati started the Himmati Foundation in March 2020 with his mother, Saher, and his brothers, Salik and Samee. The Himmati Foundation has donated 4,700 masks, 7,200 gloves, and dry food to more than 55 homeless shelters and nonprofits in seven states across the United States.
Himmati's surgical rotation was halted due to the COVID-19 pandemic, so he returned home to his family in the Bay Area where he and his family started the Himmati Foundation in March.

"It started as an idea one night during a conversation near the dining table and before you knew it, we were making our first set of masks and distributing to homeless shelters in San Francisco," Himmati said. "Since then we have delivered to a total of 12 homeless shelters across the country, and constantly reaching more."

More of Farhan's Story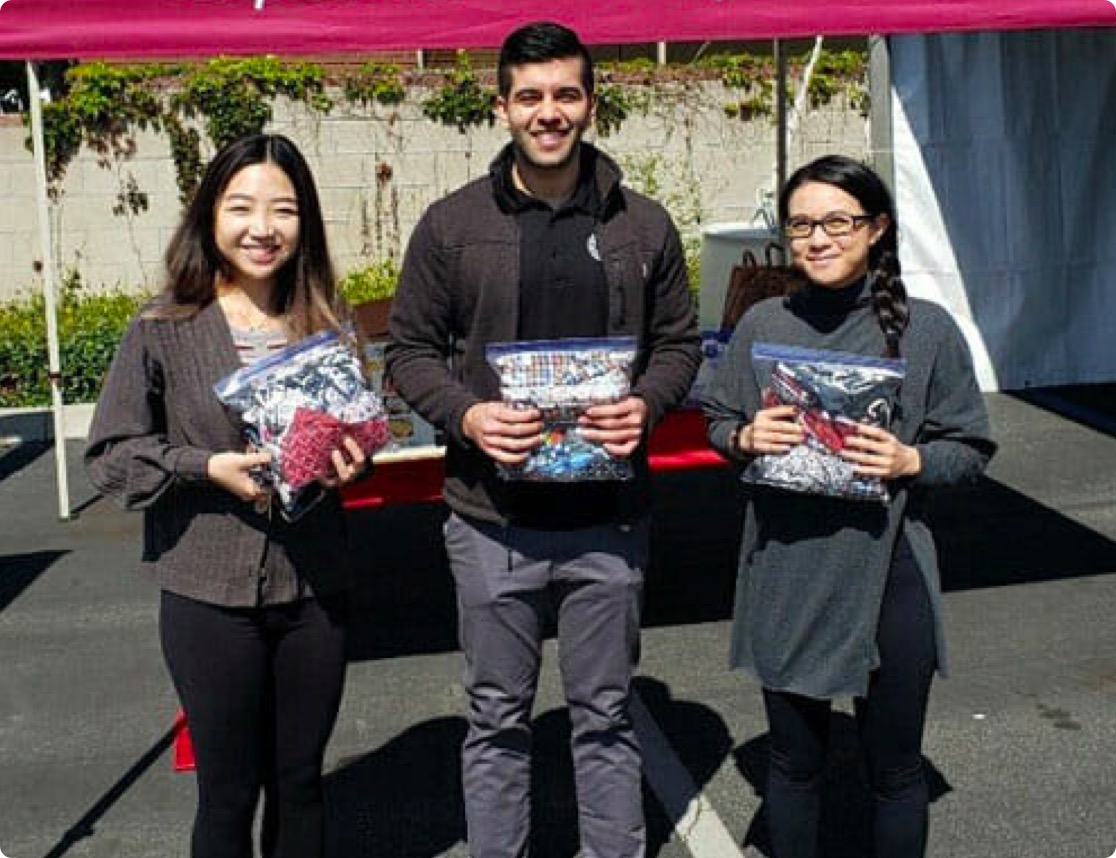 Student Hero
Arjun "Corey" Bakshi
Second-year College of Osteopathic Medicine of the Pacific student Arjun "Corey" Bakshi, a former EMT and ER/trauma tech before starting medical school, began the mask-making project because he saw how bad conditions were getting for protecting health care workers.

"It is both frightening and inhumane when it comes to protecting our health care providers," Bakshi said. "We wouldn't send a soldier to war with slingshots and sticks, so why are health care providers being sent into this battle without any weapons to protect themselves?"

Armed with a team of WesternU students and friends, Bakshi has led 50 volunteers to make and donate over 1,800 face masks to local area health facilities.

More of Arjun's Story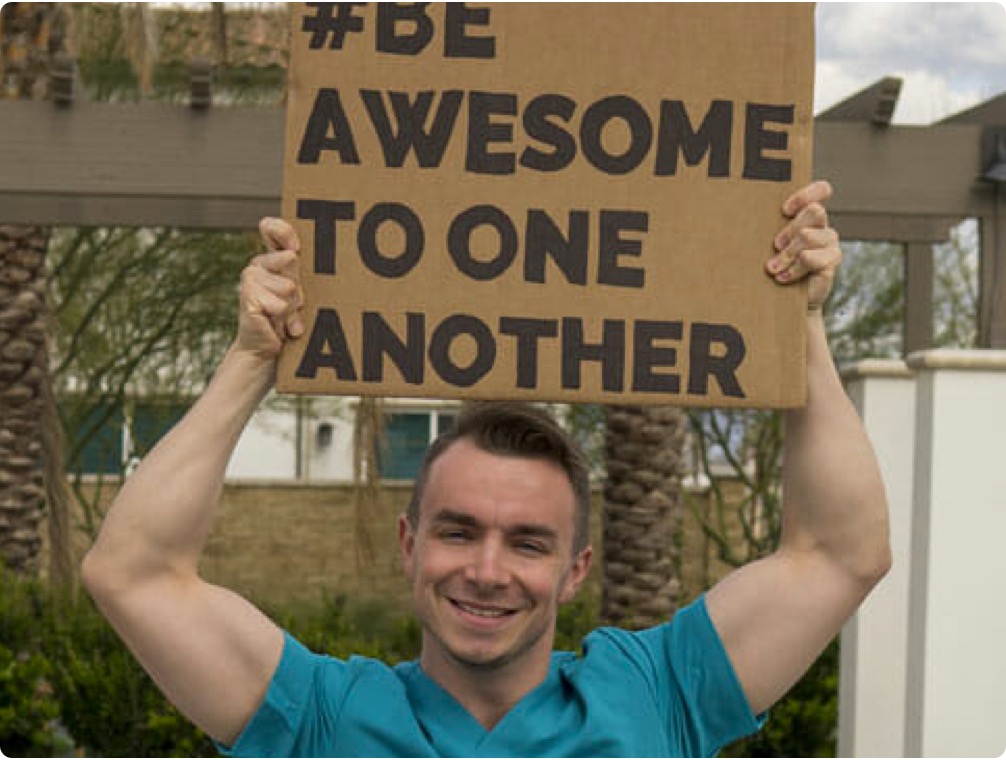 Student Hero
Gregory Marchese
Fourth-year College of Dental Medicine student Gregory Marchese is a social media influencer. He started an Instagram campaign with the hashtag #BeAwesomeToOneAnother, showcasing how humanism is imbued as a rich tradition in WesternU's mission statement. Marchese (@marchesedmd) is an influencer on Instagram and challenged fellow influencers, both WesternU students and fellow community influencers, to participate, hoping to reach more than 250,000 Instagram users. The campaign garnered nearly 500,000 views and was picked up by Reader's Digest and MSNBC.
More of Students' Social Campaigns